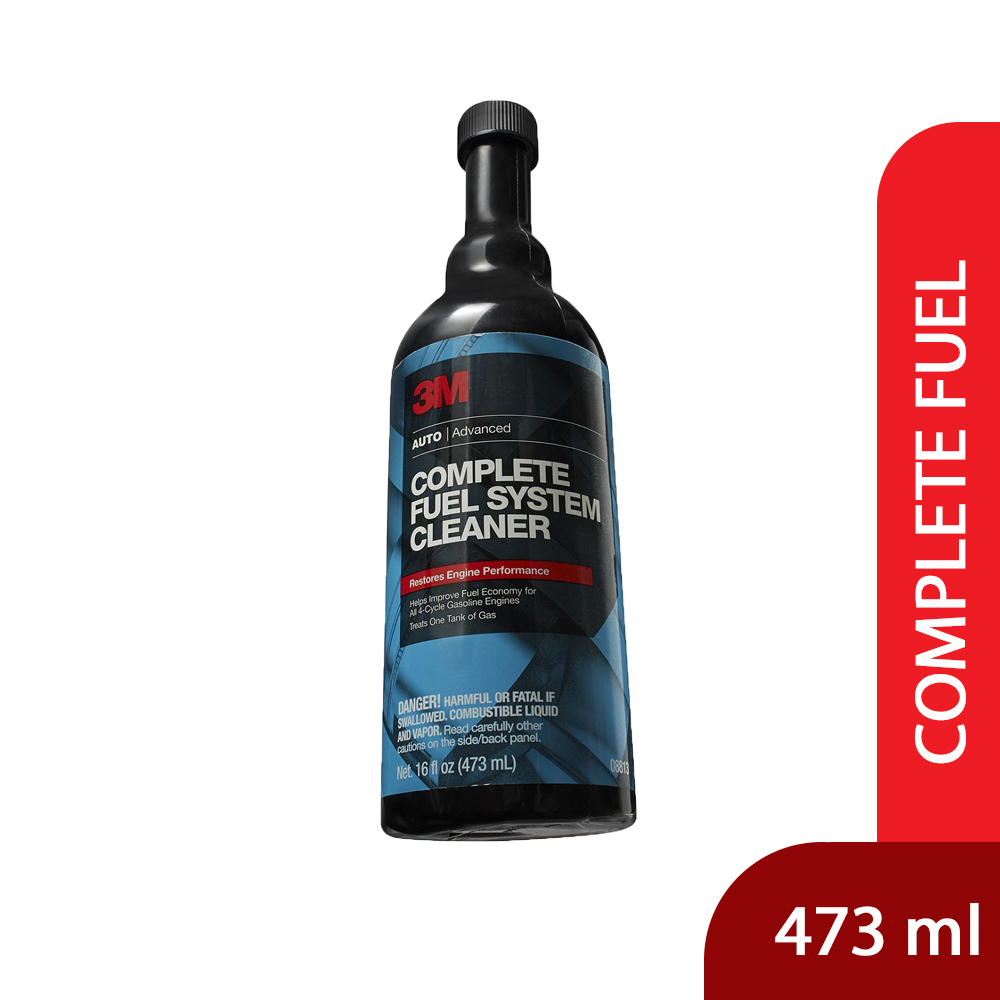 3M Complete Fuel System Cleaner Overview
3M Complete Fuel System Cleaner is a high quality fuel tank additive that effectively cleans fuel injectors, intake valves, and combustion chambers - removing carbon, gum, resin and varnish deposits to help improve fuel economy and restore power. For gasoline engines only.
What is the real problem?
With the increased use of lower and mixed qualities of discount gasoline the need for cleaning your engine from the inside-out is becoming increasingly important. Discounted gasoline can build up deposits that affect the engine performance by causing poor fuel economy, loss of horsepower, cause hesitations when you step on the gas pedal, and result in rough idling of the vehicle. The effects can really frustrate the average driver. It is first noticed when starting the vehicle after driving shorter distances, at lower speeds OR in a climate where the temperature variability is high. What happens is the deposits build up in the combustion chamber and interfere with and valves from seating properly and result in a loss of compression.
Directions for Use
1. Remove the cap and add the entire contents to the fuel tank.
2. Add 3M Fuel System Cleaner Tank Additive every 3,000 miles or less, but do not exceed 3 additions per oil change.
3. Important: Please read all instructions before beginning.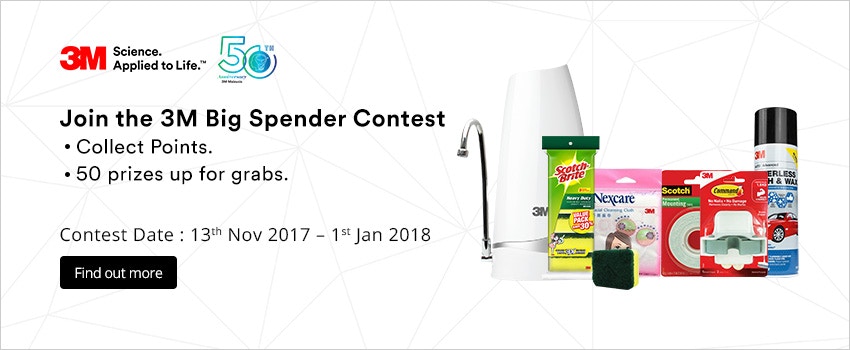 For B2B, please call 3M Malaysia Electronics Division +603 7884 2888 to purchase.
Average Product Rating
0.0 stars out of 5
0 rating(s) 0 review(s)
| | | |
| --- | --- | --- |
| 5 stars | | 0 |
| 4 stars | | 0 |
| 3 stars | | 0 |
| 2 stars | | 0 |
| 1 star | | 0 |
Share your thoughts with others
Write a review
Only buyers who purchased the product may leave a review