STEP 1 = Click "Buy Now" button on the product page
STEP 2 = Enter the Tune Talk mobile number that you would likes to top up.

STEP 3 = System will validate your Tune Talk mobile number and direct you to order confirmation page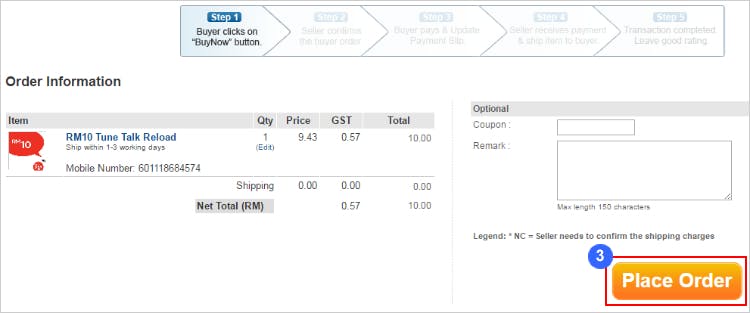 STEP 4= Select your preferred payment method.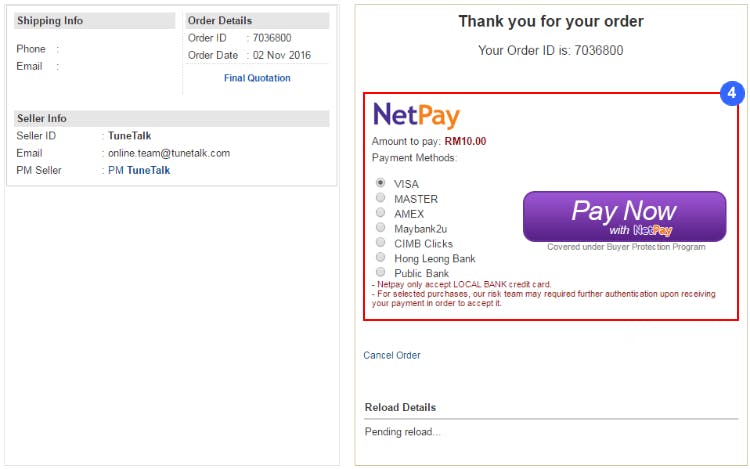 STEP 5 = Fill up your credit / debit card or internet banking information.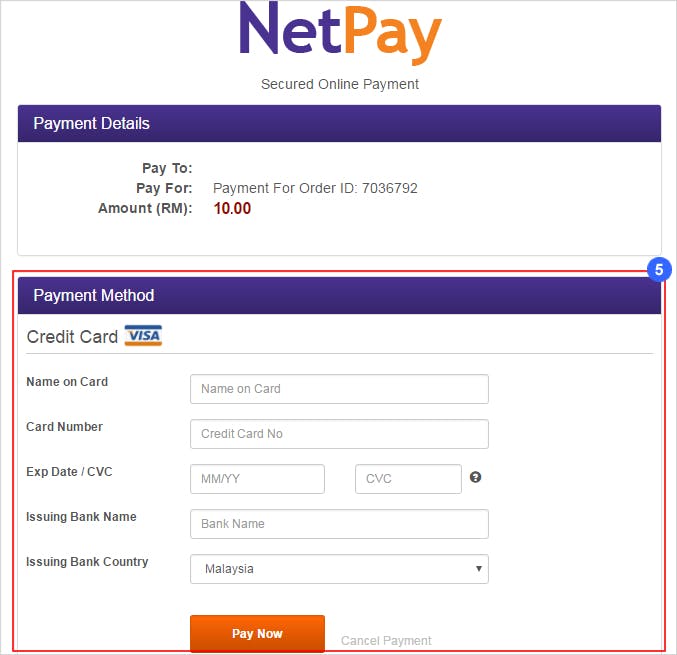 STEP 6 = After payment successfully paid, system will direct you back to order details page.
*Under "Reload Details", system will display 3 types of status, "Pending Reload", "Reload Successful", and "Reload Fail".
Pending Reload - Reload is still processing
Reload Successful - The top-up amount will reflected to your mobile phone number soon.
Reload Fail - Kindly contact Tune Talk at 03-2772 0000 /13100 for further assistance.